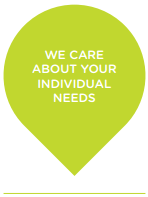 We take the time to listen and understand your needs so that we may tailor the best value trip for your budget.
We understand that travelling requires a major investment of your time and money, and that one-size-fits-all service doesn't always suit everyone.
Our services are designed to treat you like a person, not a number, meeting your unique needs.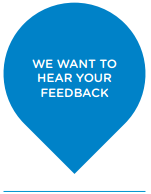 We actively seek your feedback on your experience with us, and your trip. We are committed to publishing this customer satisfaction feedback, including Net Promoter Score (NPS), so that we can continually improve our services for you.
If you have a specific problem or complaint then we want to hear about it. Our aim is to resolve any problems on the spot where possible, via our travel agents or online service centre. However, if your problem is a bit more complex, or if you're not happy with the outcome, please call our Customer Care Service Line during office hours on 1800 008 322.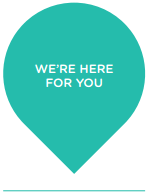 If any unexpected events disrupt your travel plans, we'll minimise any inconveniences, keeping you informed of your alternative travel options.
We'll minimise any inconveniences by:
Providing you with the opportunity to book alternative travel options such as new flights and hotel bookings
Putting you in touch with your insurance provider for any insurance related requests such as health issues
For non-urgent requests, putting you in touch with the agent who booked your travel itinerary

Simply call 13 14 15 to speak with a helloworld representative.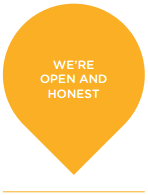 We know you want to be informed about what you're paying for and believe it's important to be open and honest about fees and charges.
So, we're committed to clearly communicating all fees and charges to you.
We know that you want to be informed about the products and services you will receive, so we will be clear about our role as your travel agent and service provider.
We are committed to providing you with all relevant information on the travel products and services we are arranging and booking for you. This will include full details of the suppliers providing those products and services, the terms and conditions of supply and the total cost involved.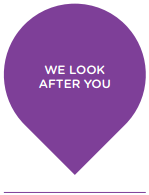 We respect your personal information and will ensure it is protected and secure in accordance with all applicable privacy laws.
All bookings made with our travel experts will be backed by the helloworld Customer Protection Policy*.
In the event a helloworld member ceases to trade or otherwise fails financially, helloworld will provide either the travel products and services or the appropriate refund, (to the extent any customer bookings made through that member are not refunded or otherwise dealt with by your credit card or travel insurance provider).
The helloworld Customer Protection Policy will not provide compensation in the event of supplier failure. In such cases, helloworld will do its utmost to minimise inconveniences and keep you informed of alternative travel options.